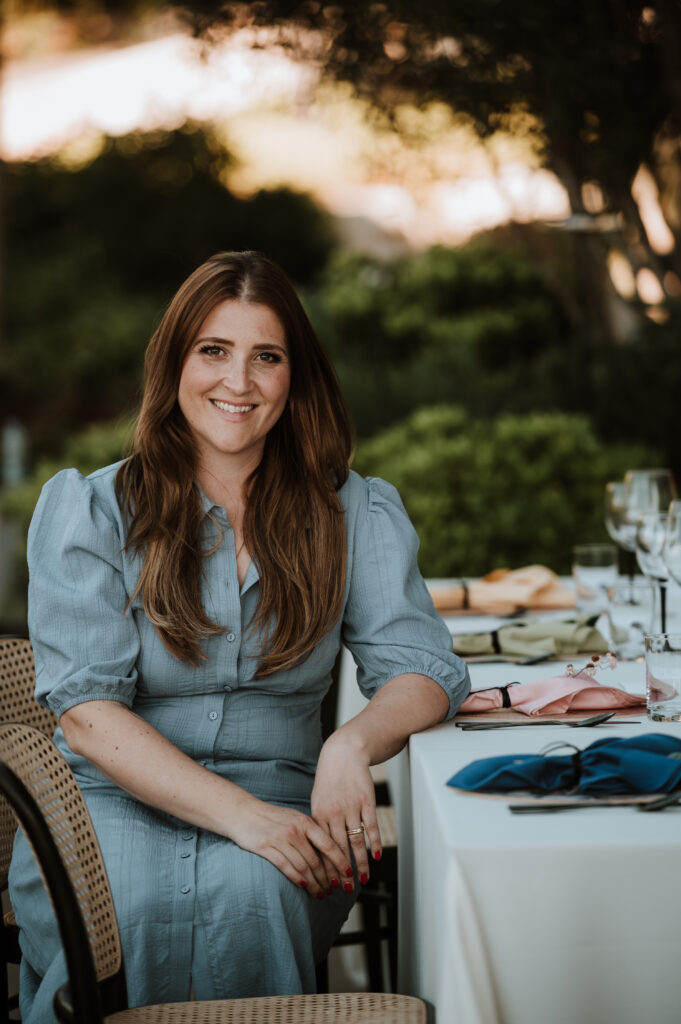 My name is Anna and I have been living in Munich for 6+ years.
I actually came to beautiful Bavaria for a short work assignment, and was supposed to leave after just 3 months, but fate wanted it differently.
I met the love of my life while walking my dog in the park, and now live with my husband and our Labrador girl in the west of Munich. Becoming a Munich resident was the best decision of my life.
As a wedding planner I would like to be there to support you in the preparations for the most beautiful day of your life. That means I stand by your side and am there evert step of the way to help you enjoy your special day to the fullest.
I successfully completed my Business Administration degree with a focus on Marketing and Event Management at the ISM in Dortmund. Since then, I have gained more than 10 years of professional experience in the fields of event, marketing and advertising in Frankfurt, Dusseldorf and New York. I've worked for international brands like L'Oreal, Procter & Gamble, BMW and McDonalds. This experience has taught me how to juggle, coordinate and time manage many projects and budgets while still maintaining my positive mood and demeanor. In 2018 I started my own business as a wedding planner and have been building my network ever since. My company – Anna Schulz Weddings, does wedding planning in Munich, the mountains, as well as in Croatia and Italy.
At weddings, my heart rate is always high. I love love and I love emotions. I love tears of joy, cold hands and heartthrobs. Because so many emotions can quickly become overwhelming, I would like to be your rock for this exciting time. The one who keeps a clear head, follows your vision, helps you make decisions and keeps an eye on the overall pace oft he day. I am a passionate service provider and always get goose bumps when I see creative concepts translated into reality. Everything is possible., I can not wait to hear your story and plan this unique day together with you. I'm looking forward to meeting you and bringing your concept to life.